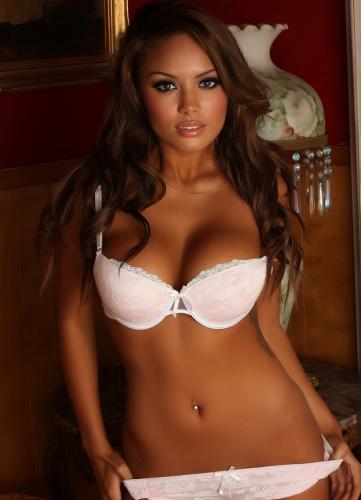 CHIMENA
Discerning gentlemen, if you're looking for a decadent head-turning show stopper then I am you're sought after needle in the haystack. I'm a model MILF, the hint of early thirties, with a tight and youthful unedited size 8-10 figure. As my images suggest, my skin is baby soft with a rich healthy glow. My feminine curves are shapely, yet my taut body is fit and toned. My photos have not been retouched aside from highlighting the colours – my lean, long legs and full, indulgent bust are exactly as pictured in my photos.
My luscious brunette locks fall long and lovingly past my shoulders and are natural, no hair extensions nor false hair. My hair is soft and invites your hands to run through it, languishing its softness and fullness. My bust is enhanced, full and rounded, with a natural look and feels that is sized perfectly to accentuate my 10/10 frame. Tiny waist, perfectly groomed feminine hands and feet. I believe in offering myself in an exceptionally polished manner, so as to fulfil your desires to have me as your ultimate girlfriend in the time we share together.
I enjoy intimacy, laughing and chatting like long lost friends, whilst we devour with each other with our eyes and arouse each other with foreplay to excite. I'm not your usual paid lover, preferring quality time and sexual companionship over and above the volume of partners. Allow me to be your exquisite girlfriend with whom you'd share dinner or social engagements. Travelling, wining and dining and sharing moments of passion together – I would be happy to be your regular pleasure escape from reality.
My eyes sparkle when I talk and I am bubbly and attentive, inquisitive and engaging, as I want to know who you are and have us connect on a level that mature companions do, mental and physical sex of varying dimensions. I love to travel, to learn, to soak up experiences that are not your everyday. This is what finds me here, and finds me requesting your erotic companionship on this occasion.
If you're looking for a sociable and passionate lady who is worldly beyond her years then look no further – you've found her!
Yours with passion,
Chimena