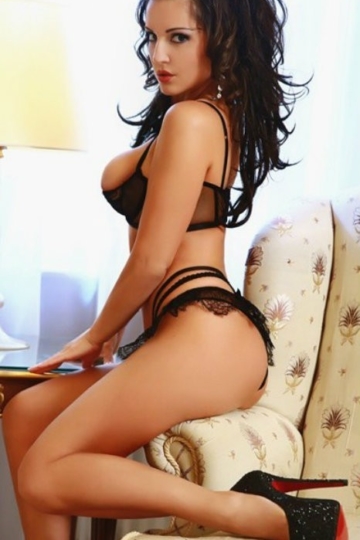 ELIZABETH
Hello, lovers!
I'm Elizabeth, the Australian escort of your dreams. I am a sexy petite caramel brunette with a tight fit body. I am curvy in the right places — full, E-cup breasts and shapely bottom — with a slender small waist and amazing toned legs! I am friendly and fun to be with, and between my touch and carefree conversation you will forget everything and live right there in the moment with me!
I love to spoil my lovers. I am gentle and caring. I want to cuddle you and hush your fears with deep passionate kisses. I want to relax with you with sensual body slides, and fulfill your fantasies with my extra special escort services. My touch is both passionate and understanding. You will feel erotic, exquisitely, loved and wanted.
I can be wild, too — I have a playful and mischievous side and once you get me hot I am difficult to tame. One word from you and my gentle caress can become hungry and relentless. Will you beg me to stop, or beg me for more?
I prefer spending quality time and companionship over volumes of lovers, so please book ahead so I can give you my complete, un-rushed and undivided attention to your satisfaction.
How will you want me to spoil you today? A romantic dinner, a raunchy quick catch up, a weekend away? Contact me and let me create the escape that you need and crave.
Elizabeth